At Luminate, our investments in film and storytelling are centered on influencing change in our four impact areas: Financial Transparency, Civic Empowerment, Data & Digital Rights, and Independent Media. We believe that by empowering storytellers who are seeking to use their story to catalyze change and produce impact at scale, we can build stronger and more just societies around the world.
Women and gender nonconforming filmmakers still face barriers in accessing financing and networks. In 2020 women represented just 16% of directors working on the 100 highest-grossing films, up from 12% in 2019 and 4% in 2018[1]. Chicken & Egg Pictures is helping to fill this gap by supporting women and gender nonconforming filmmakers whose artful and innovative nonfiction storytelling catalyzes social change, but who may not get the support they require because of the systemic imbalances in the film landscape.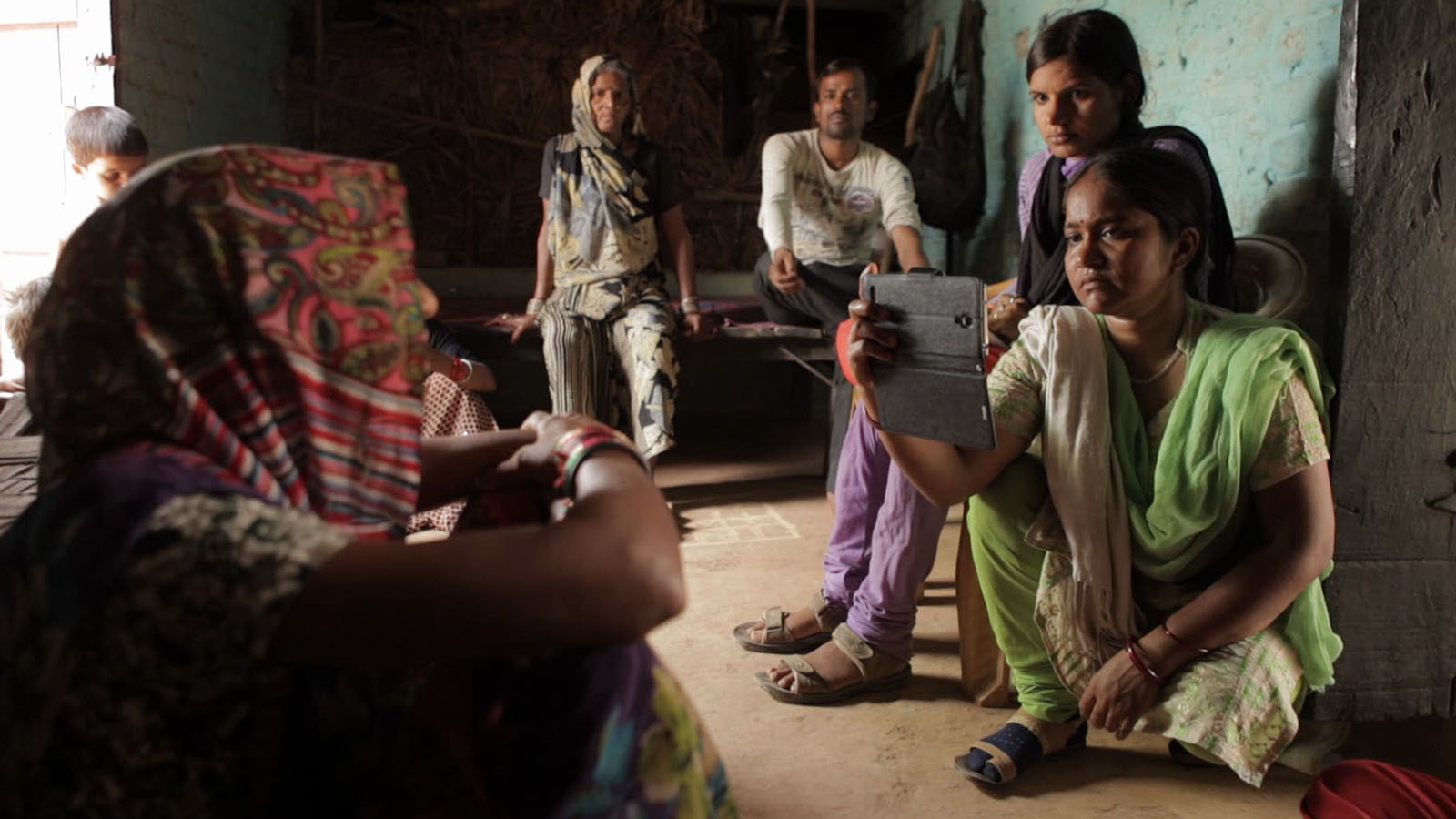 Chicken & Egg Pictures' support to filmmakers includes mentorship and guidance for early-stage filmmakers, grant funding to filmmakers, and the annual Chicken & Egg Award that recognizes five to six women and gender nonconforming directors at advanced stages of their careers. Films supported by Chicken & Egg Pictures have won numerous prestigious awards and have resulted in tangible change in issues they address. Some of the notable films they've supported include Writing with Fire which won the Audience Award in the World Cinema Documentary competition at the 2021 Sundance Film Festival; Belly of the Beast which received four nominations (including Best Documentary) at the 2021 Annual News and Documentary Emmy Awards; and 2020 Academy Award winner American Factory.
Luminate is providing Chicken & Egg Pictures with a $300,000 unrestricted funding grant to support their (Egg)celerator Lab and Project: Hatched. The primary goals for the (Egg)celerator Lab are to accelerate the making of films exploring critical social issues and positioning them for success, and to enable first and second-time filmmakers to establish a strong foundation for career sustainability, while Project: Hatched is a program that provides filmmakers with professional support and finishing funds to launch their short and feature films and to develop strategic impact and audience engagement campaigns. In its latest iteration, Project: Hatched adjusted to the impact of the COVID-19 pandemic and included additional support for filmmakers who have been affected by cancellations of festivals, screenings, and other public events.
We remain confident in the power of storytelling that catalyzes positive change in our societies. We expect this grant to develop a pipeline of impactful films that question inequality and other social issues in various geographies and build vibrant and engaged communities that can push for progressive change.
---
[1] https://variety.com/2021/film/news/women-directors-filmmakers-birds-of-prey-wonder-woman-1984-1234877742/