What if applying for food benefits for your family were as simple and quick as ordering a Lyft or Uber?
This is the vision of the team at Code for America, which has been a grantee of Luminate and the Governance & Citizen Engagement initiative at Omidyar Network over the past eight years.
Code for America believes that government should work for the people, by the people, in the digital age, all under the banner of delivery-driven government. To achieve this, they partner with local and state governments to build user-centric technologies that "show what's possible," spread best practices through consulting, convening, and thought leadership, and foster a nationwide network of Brigade chapters that spark adoption of community-led tech in local governments across the US.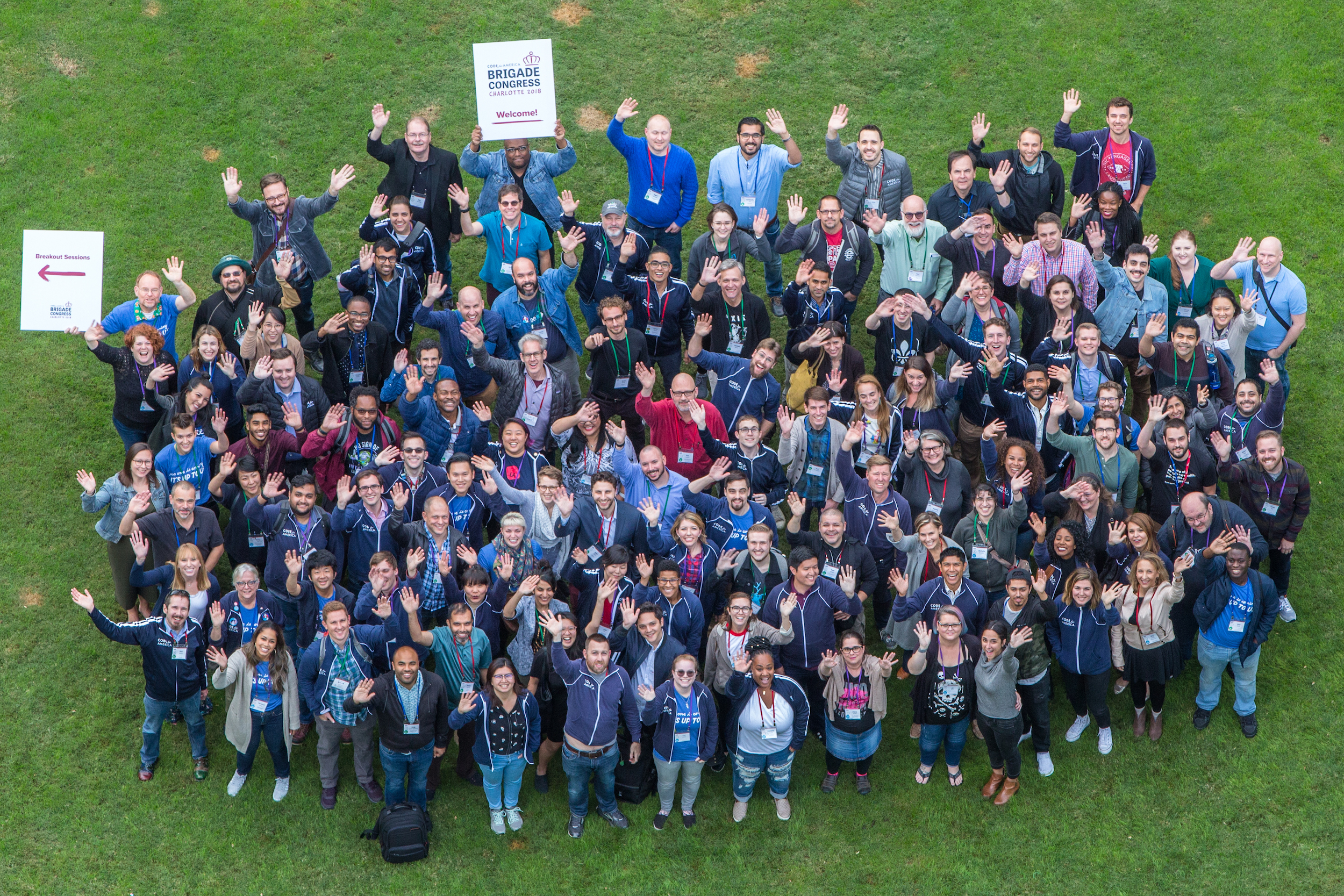 They argue:
"By focusing first and foremost on user needs, we can break down the barriers that push people further away from basic needs like food and healthcare, and provide relief to the millions of people who are still falling through the cracks of our social safety net."
So what is the team learning at the frontier of delivery-driven government? Recent lessons for government and civic partners have been captured in Code for America's new Digital Outreach Playbook, a guide for applying digital marketing tactics to service delivery for vulnerable populations.
For instance:
The concept of cultural competence has long been embraced by program leaders and direct service staff wanting to engage clients in taking up a variety of services; that is, the idea that you must take into account the circumstances that inform people's lives and meet them where they are. The same principles apply to digital outreach. We strive to use tech-competence to understand our users — what they are searching for, what language they are using to search for help — and make sure we are meeting them where they are online. And we constantly examine our data to be more effective in reaching them.
Code for America is also an important field convener, bringing together public servants, advocates, entrepreneurs, technologists, and volunteers at its annual Code for America Summit to share ideas for designing better government services. We're looking forward to the next Summit, which will be May 29-31 in Oakland.
GetCalFresh: scaling up access to food assistance in California:
In 2017, Code for America helped 140,000 people apply for CalFresh, California's food stamps program, through their GetCalFresh online application portal. One year later, they had helped more than three times as many people and are now operating in 36 of the 58 counties in California, including a recent launch in Los Angeles County, where 25% of the CalFresh-eligible population lives. Statewide, GetCalFresh is now available to about 80% of the eligible population.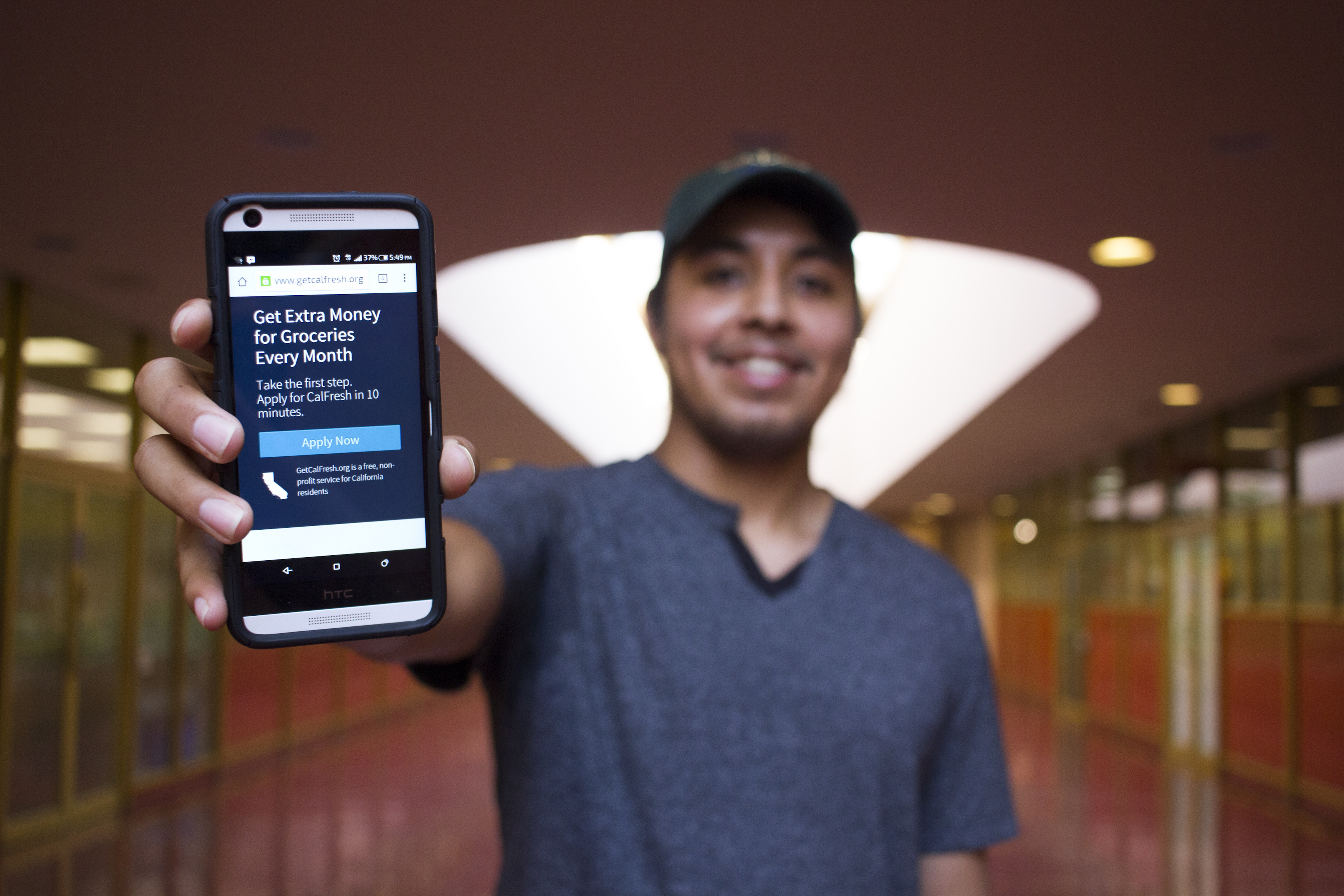 In addition to scaling reach, the Code for America team is diving deep into their data to ensure that they are providing the best possible service to clients. Their GetCalFresh team published a series of blogs on understanding and overcoming the barriers that clients face with verifications, income inquiries, and eligibility expectations. GetCalFresh is not only serving hundreds of thousands of vulnerable residents in California, it is aiming to show what's possible when government puts user needs first, instead of forcing people to work with outdated or overly bureaucratic tools. The goal? Changing the broader system, one proof point at a time.
ClearMyRecord: automatically expunging criminal records
Instead of through a lengthy and expensive user-initiated process, the Code for America team believes that the right and most efficient way to clear eligible criminal records is automatically. By accessing and analyzing state and county data, ClearMyRecord can quickly identify eligible convictions from records so that affected people don't have to jump through hoops or take time off of work to apply, interview, and follow up on a request.
In February, the team announced a breakthrough:
"Today, District Attorney George Gascón and Code for America announced that the San Francisco District Attorney's Office has automatically cleared 8,132 marijuana-related convictions as part of a cutting-edge criminal justice reform pilot between the two organizations. This is in addition to the 1,230 marijuana-related convictions the District Attorney's Office had already expunged, bringing the total number of sealed convictions to 9,362. This makes San Francisco the first county in the country to complete the automated marijuana record clearance process."
Their goal? To create a blueprint that can be used across the country, and to change the conversation about automatic expungement so that individuals whose convictions voters and lawmakers have already deemed voided can move on with their lives and apply for jobs, school loans, and other necessities. Code for America believes that contact with the justice system should not be a life sentence, and government has a role to play in ensuring we change this.
What's next: Creating a human-centered safety net
Building on their work in California, Code for America is showing what's possible in delivering integrated safety net benefits to those who need them most. After more than a year of field research, the team is launching in five states to pilot faster, more effective, and less expensive ways for people to access critical services.
By focusing first and foremost on user needs, Code for America may prevent millions from falling through the cracks of the U.S. social safety net at a time when a growing number of Americans are struggling.
Code for America has been a foundational organization in our portfolio and the civic tech field, and Luminate is pleased to announce an additional $4 million in core support to the organization over the next two years. This funding will help them grow from serving approximately 500,000 under-served individuals in the U.S. to serving more than one million individuals, all while building out key infrastructure needed to sustain innovation and continue to fuel the civic tech movement.
We're inspired by Code for America's commitment to continuing to do the hard work of making government work for the people, by the people, in the digital age and look forward to their continued impact on the field and individual lives.