As a global philanthropic organisation, Luminate makes grants and investments to organisations to help build more just and fair societies all over the world. Above and beyond those financial investments, we engage closely with our partners to cultivate healthy, resilient, and effective organisations, through what we call Partner Support.

At the beginning of 2020, Luminate created a new position to systematise and enhance our beyond-funding work. I am honored to be the inaugural director of this Partner Support programme, after having served more than six years as a Funding Lead in Luminate's Financial Transparency and Data & Digital Rights impact areas.
"
Above and beyond grants and investments, Luminate provides both non-financial and financial support to our portfolio organisations to help them be more resilient and effective.
Through this blog series, I will share more about Luminate's approach to Partner Support as well as resources and tools that we hope will be helpful to our partners, other civil society organisations, and funders. Upcoming blogs will include a focus on wellbeing and wellness, workplace culture, ICT resources, and reflections on our Grantee Perceptions Report findings and process.
In this first blog, I offer a series of questions and answers that explain the basics of this programme.
What does "Partner Support" mean?
Above and beyond grants and investments, Luminate provides both non-financial and financial support to our portfolio organisations to help them be more resilient and effective.
How does Luminate provide Partner Support?
We do not have a one-size-fits-all approach, and instead we respond to the partner's individual context and needs. We engage our Funding Leads, other in-house experts, peer and alumni organisations, partner gatherings, and external consultants to offer Partner Support.
Some of the most common areas of organisational strengthening include board / governance issues, diversity, equity & inclusion, fundraising, leadership and management training, networking, holistic security, and organisational wellbeing. Our engagements are often non-financial (advising, introductions, fundraising support, convenings, examples of best practice from other stellar organisations), but are also occasionally financial (e.g., small, restricted "booster" grants).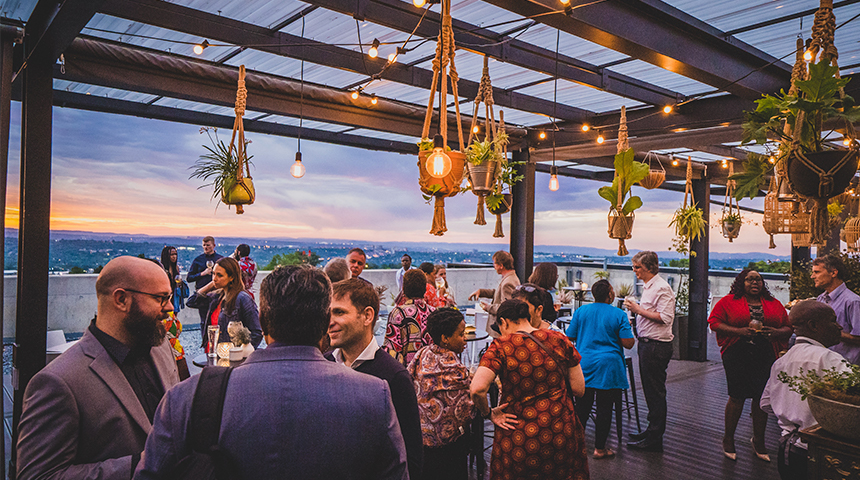 What are Luminate's principles around Partner Support?
We believe that time, talent, networks, and skills can be as valuable as money (or more)
We recognize and are alert to philanthropy's inherent and unique dynamics of power, vulnerability, and trust
We strive for humility, recognizing what we don't know and seeking support as needed
We work to ensure values of diversity, equity, and inclusion are embodied in our actions
We believe that peer-learning relationships are often the most sustainable and scalable
We believe that continuous learning and improvement are paramount, and that growth and progress are not always linear
We use evidence-based decision-making
We communicate clearly and openly
We listen carefully and empathically
We don't reinvent work, and we keep bureaucracy to a minimum
Will Luminate continue to provide unrestricted, General Operating Support grants?
Absolutely! Multi-year, general operating support (GOS) funding empowers organisations, enables them to plan long-term, and gives them flexibility to build core operations and take risks. We will continue to give unrestricted grants wherever possible. That said, we also occasionally leverage restricted funding for Partner Support because:
Partner Support enables Luminate to respond to real-time needs, and to support an organisation after a funding decision;
Because of limited core funding, organisations often use GOS as triage for programming and salaries, rather than funding important — but seemingly-non-urgent — matters such as security, diversity, and wellness.
CEOs and Executive Directors report to us that sometimes they don't feel comfortable using GOS for their own coaching or for some of the other items that may benefit their professional growth (as well as benefit the organisation).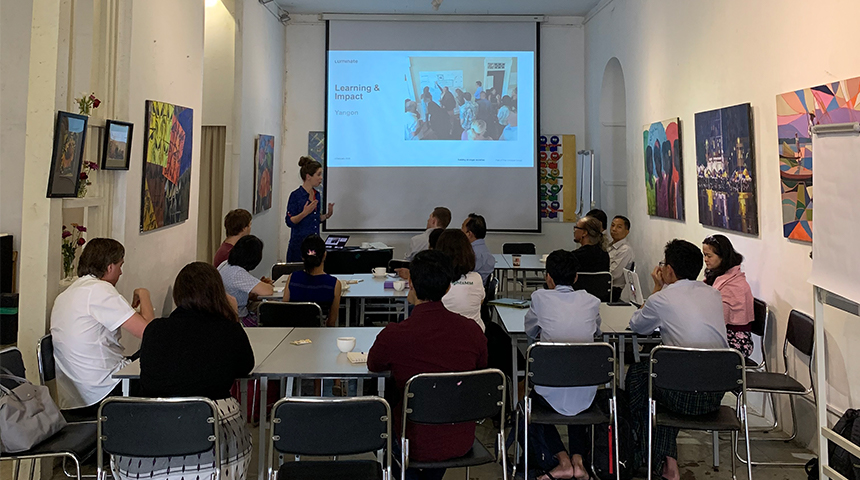 What is Luminate doing to support partners during COVID-19?
We have committed to supporting our partners during these uncertain times by:
listening carefully;
encouraging the prioritisation of the health and safety of partners' teams, family, friends, and communities;
encouraging the adaptation of budgets, events, goals, and reports as necessary;
being flexible about disbursements, renewals, and grant allocations;
suggesting, sourcing, and configuring IT products; and
providing financial support, in more than 30 instances, around wellbeing and working remotely.
In solidarity and coordination with others, Luminate has also signed pledges in response to COVID-19 organised by London Funders, Council on Foundations, and the Open Government Partnership.
What are Luminate's plans for Partner Support in the future?
First, we hope to build a more robust system to help organisational leaders learn from one another through peer-to-peer coaching.
Second, we will follow up on results from the Grantee Perceptions Report (administered by the Center for Effective Philanthropy), learning about what is working and not working for our partners.
Third, when convenings and travel are safe again (and, until that time, virtually), we plan to gather our grantees for summits that include organisational effectiveness sessions.
Fourth, we hope to share more resources with our partners and the broader field about best practices on topics like board governance, leadership transitions, and security policies.
Finally, we are working to develop a system for allocating partner support that is more equitable, consistent, and transparent across all of our partners, as it is currently operated on a case-by-case basis.
If I am one of Luminate's partners (grantee or investee), how can I receive Partner Support?
Please speak with your Funding Lead. They will work with you to best understand your needs, and to match you with advising, peer coaching, mentors, external consultants, our in-house staff, etc. Please ask for help. We are here to support you.
We welcome your feedback and suggestions on this programme!